ViBrANT2021 offers an online platform to dive into the world of pathogen adhesion, to boost science, and to create new collaborations. Moreover, invited experts will guide us through various topics regarding their specific research field as keynote speakers.
Viral and bacterial infections pose a growing threat to not only our health, but also to our current way of living as proven by both the current SARS-CoV-2 pandemic and the ever slumbering increase in bacterial antibiotic resistance. Adhesion is a key step in all infection processes and can be used in the development of drugs and vaccines, diagnostic devices, or detection tools. The conference will thus include the main topics of ViBrANT: microbiology, structural biology, virology, diagnostics, and bioinformatics.
Dr. Magali Jaillard – Opening the black box of k-mer-based machine learning algorithms for the prediction of microbial phenotypes
Dr. Wing Ying Chow – Collagen dynamics and perspectives of adhesin interactions by solid-state NMR
Dr. Ursula Neu – Structural glycovirology
Prof. Dr. Andrei N. Lupas – Structural principles of fiber formation in trimeric autotransporters
Professor Arben Merkoçi – Nanobiosensors for diagnostics
Prof. Dr. Joachim Jose – Advanced autotransporters: from single peptide display to cell surface factories
Professor Martin Andersson – Surface design to avoid biomaterial associated infection
Mart Saarma –  European Research Council supports high quality research
Are you a scientist or a curious student who wants to learn more about the world of adhesins? Do you want to collaborate, contribute and participate in the discussions or poster session? Do you want to experience the latest developments in adhesion research from the first row?
Registration is closed.
Thank you and see you soon!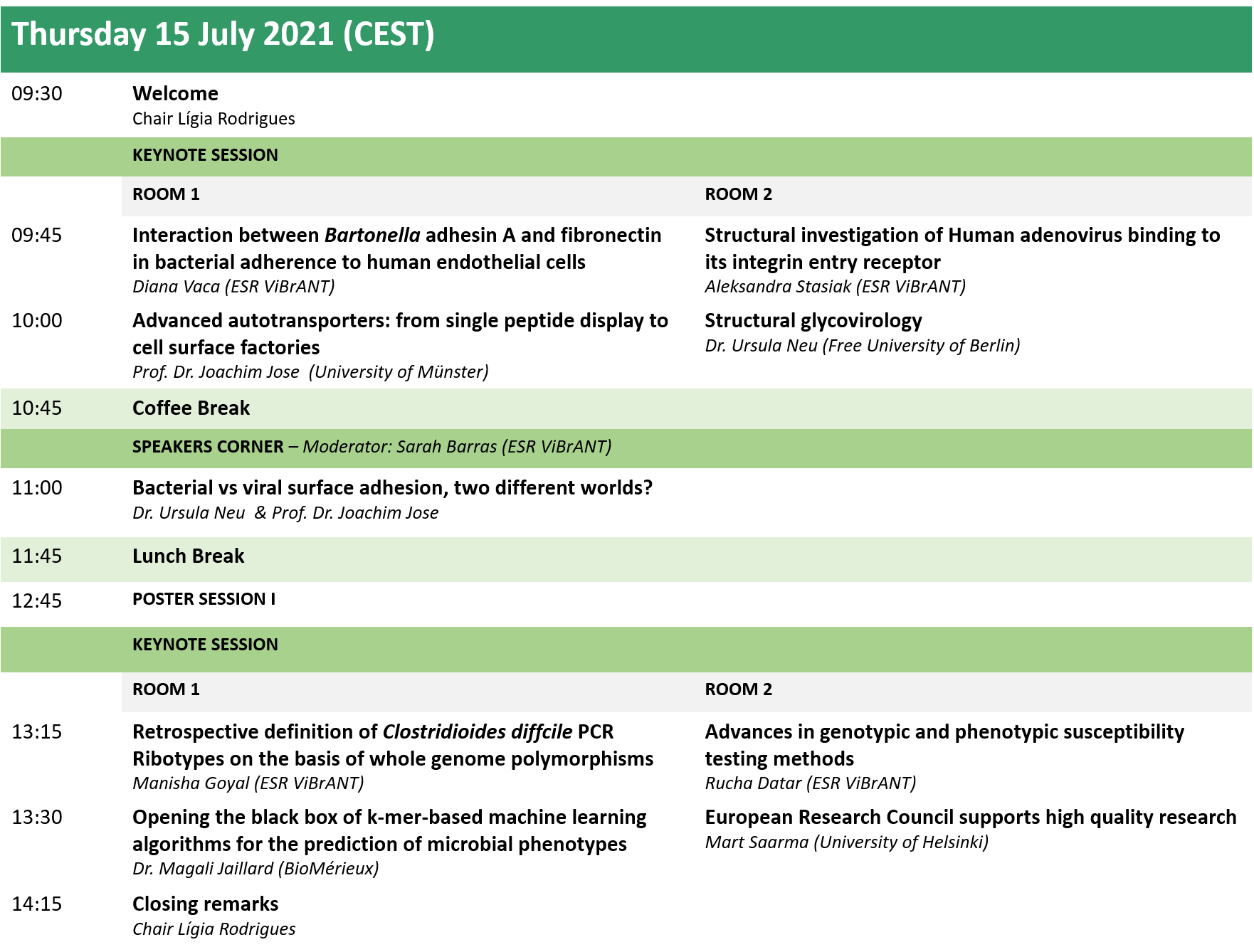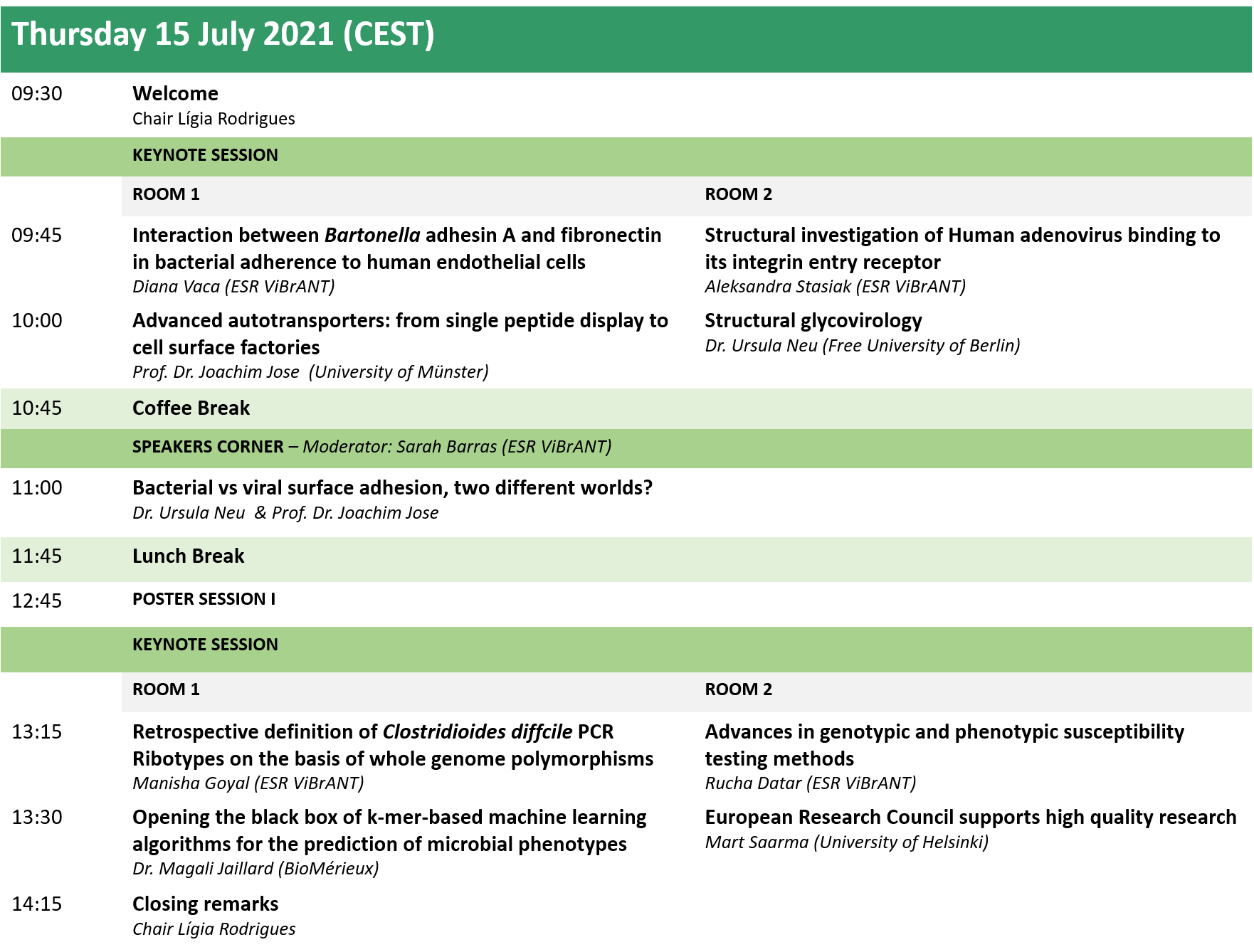 Posters will be available to view for all conference participants in our Poster Hall.
A live poster session on both days (12:45 – 13:15) will give you the opportunity to either present or discuss posters with their respective authors in separate virtual rooms.
Registration is closed!
Questions? Please contact us via mail on arno.thibau@kgu.de