Read this blog in:
Bacterial Protein Export – My Introduction to the Field
Hi all! My name is Jessica Ames, and I recently finished my bachelor's degree in chemical biosciences from the University of Oklahoma. I will soon begin my work at the Pasteur Institute in Paris under the supervision of Michael Nilges, Nadia Izadia-Pruneyre, and Benjamin Bardiaux.
The background…
During the first week of October, I had the opportunity to attend the Bacterial Protein Export conference in Leuven, Belgium. This conference was particularly relevant as during my PhD project, I will be studying the structural features and functional mechanisms of the Type II Secretion System and the homologous Type IV Pilus assembly. Being able to listen to some of the best in the field allowed me to meet great colleagues and become more familiar with the methods used in this field. I'm very thankful for this opportunity!
Protein export is important to study, as it is one of the main ways bacteria communicate with their environment. For example, the Type II Secretion System transports proteins that allow bacteria to break down the tissues of their hosts. The similar Type IV pilus is responsible for allowing cell movement and taking up DNA from the environment. Understanding how bacteria use these systems is crucial if we want to stop pathogenic bacteria.
The Experience…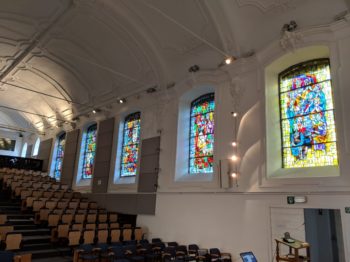 The conference took place inside of the Irish College at KU Leuven – a beautiful building. I was fortunate enough to hear one of the lab's collaborators, Olivera Francetic, describe the integrative structural biology techniques used to determine the structure and assembly of the Type II Secretion System. (Read about that work here!) Additionally, a fellow PhD student presented work on the Type IVa pilus motors.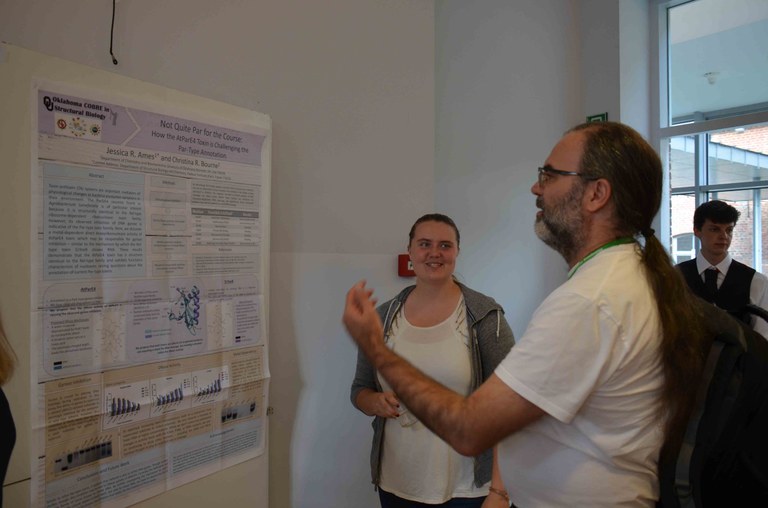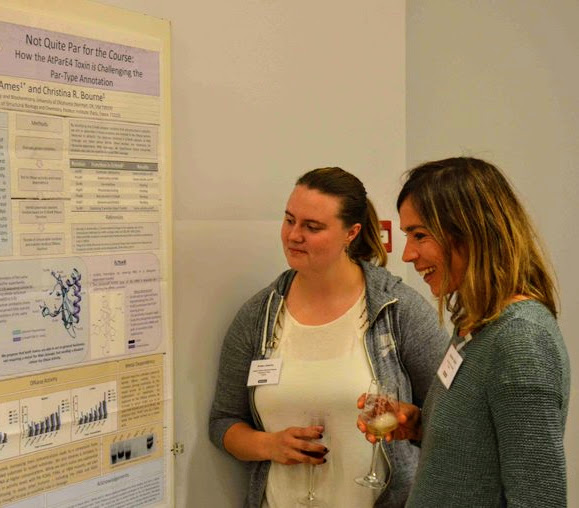 Observing what work is currently being done (and by whom!) is instrumental in understanding where my project will fit in within the field. I also met one of the Vibrant supervisors – Dirk Linke!
It wasn't all lectures and poster sessions, though. There was ample time to explore the gorgeous city of Leuven. I took in the scenery while enjoying waffles, croquettes, and plenty of Belgian beer.
Overall, my time in Leuven was well-spent! Tassos Economou and the rest of his team did a fantastic job organizing the conference. I was able to meet many great peers and enjoy the local culture. I look forward to contributing my work to the bacterial protein export field over the next few years!