Read this blog in: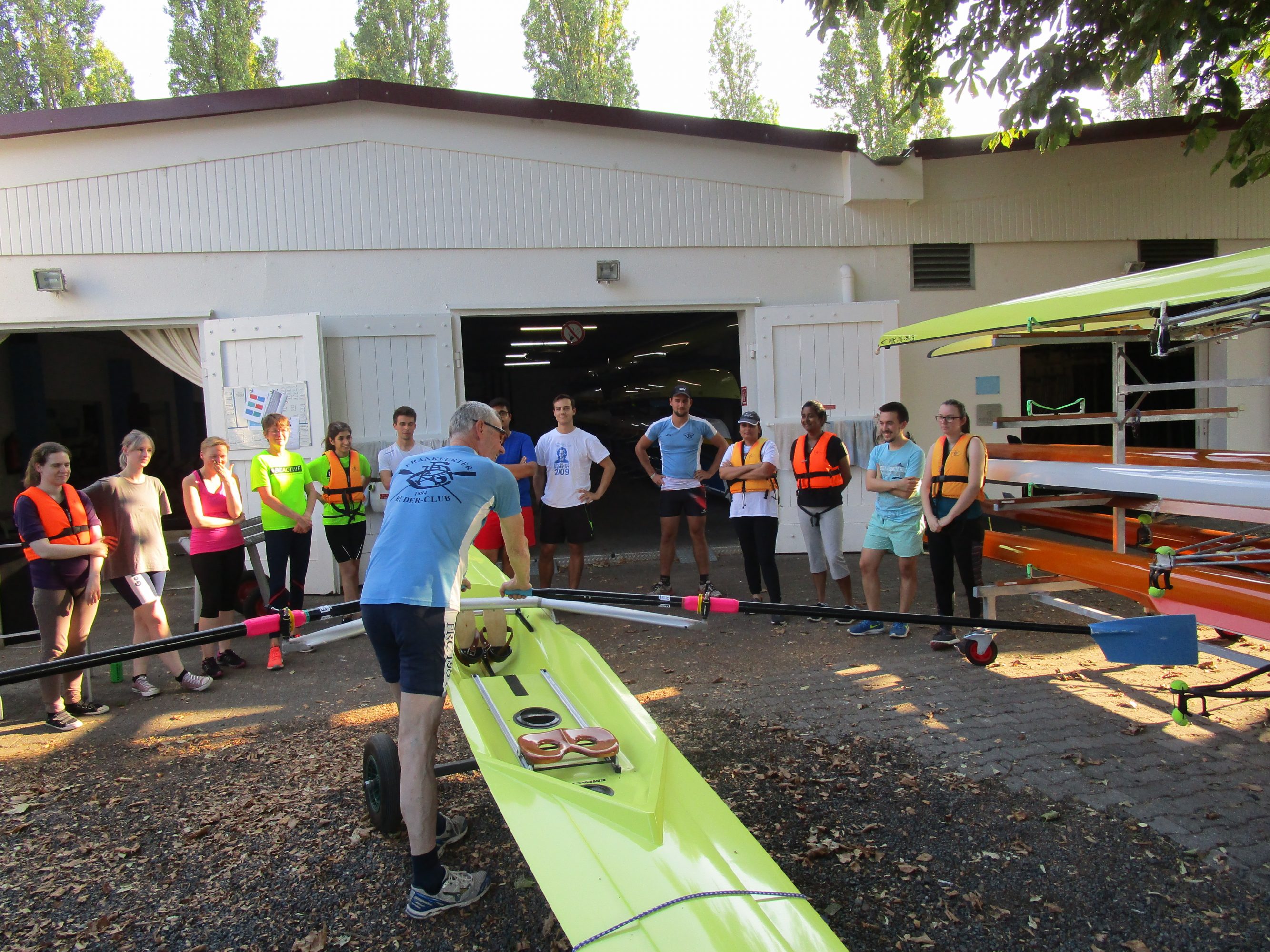 ViBrANT Kick-Off Meeting – Getting Our Feet Wet in Frankfurt
We are delighted to announce the launch of ViBrANT, a European research and training network that plans to uncover the mysteries behind how infectious agents enter and interact with the human body. Together, we kicked-off with an action-packed week of training sessions, activities and tasty dinners in Frankfurt, Germany in the beginning of September. 
The purpose of the event was to bring together all our network partners to share thoughts, align visions and make new friends. For the students, it was an opportunity to find out exactly how their individual research contribution will be integral to the team's over-arching success. 
"I realised how important my science would be to my colleagues, and how critical theirs is to mine."
– Diana Vaca, Research Student from Ecuador
For supervisors and the event organisers it was a real pleasure to host the students in Frankfurt and discuss the projects in more detail.
"It has been wonderful to see the group bond together so quickly."
– Pirjo Johnson, Project Officer
One activity that resonated with the whole team was a visit to the University Hospital, Frankfurt. In particular, a visit to the intensive care and infectious disease units that were pivotal in treating the Frankfurt Ebola patient left a lasting impact on all. 
"Students got a first-hand opportunity to see how pathogen adhesion and infection directly impacts the health of patients"
– Prof. Volkhard Kempf, Host and Supervisor
"Seeing infectious diseases being treated in a working hospital ward was a huge privilege and an inspiration to us all."
– Pablo Rodriguez, Research Student from Spain
However, it wasn't all work and no play. Making a splash in rowing boats in the river Main, we pulled together as a team to accomplish a common goal.
Next summer the Vibrant team will meet again in Leeds to enhance our expertise and knowledge. We wish that our next meeting will also bring same joy and enthusiasm as we experienced this time in Frankfurt.
Edited together by Anchal Malik, Research Student from India and Pirjo Johnson, project officer, based in Leeds
To find out more about ViBrANT and get a more in-depth understanding, click here.