Read this blog in:
FEMS 2019 Congress Highlights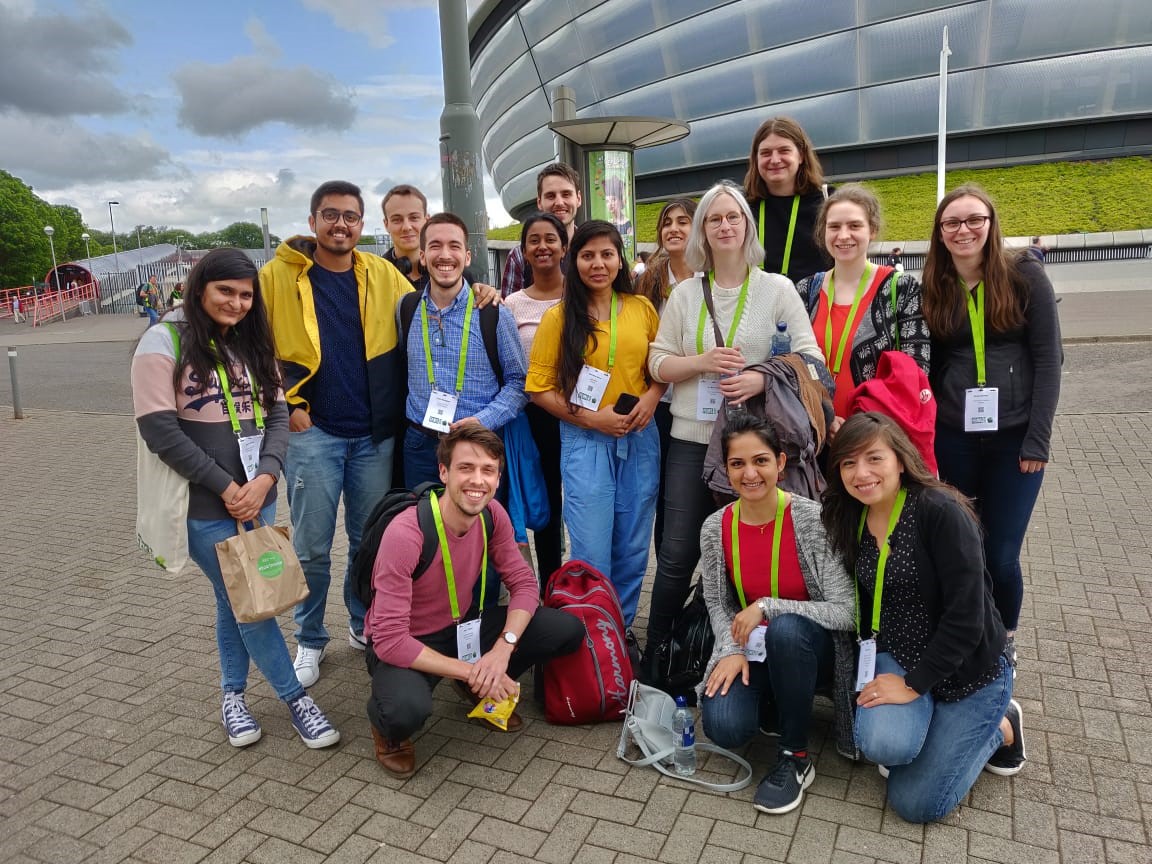 As ViBrANT Team, we are glad to announce that we have attended FEMS 2019 Congress with joy, stimulation and success. We were given the opportunity to share our work and ideas with one of the most prestigious science communities around the world in the microbiology field. Moreover, we have also learned, grown and been inspired by the scientists who shared their arts with us. Science grows by sharing the knowledge and FEMS 2019 Congress served this purpose well.
Conferences are great places to share research studies while benefiting from education, networking and outreach activities.  FEMS Congress provides this in the microbiology field to promote excellence and diversity in science. This year, FEMS 2019 Congress was held in Glasgow, SEC Centre. The conference covered main areas of great interest to us such as viruses, infections, host-pathogen interactions, system microbiology, biofilms, metagenomics, protein secretion and many more! We have found quite interesting research topics on membrane protein transportation, exploiting bacteria for biomedical applications, microscopy revolution (cryo-EM, fluorescent imaging), giant viruses, exploring the role of the early microbiota.
"The session on System microbiology was very helpful for me since it fits the most to my field of research."
-Sounak Chowdhury / ESR 12
"The round table about CRISPR and ethical issues were interesting to realise the impact that genetic modification has on human, the potential and contrast related to the application of these tools. As an early research scientist, I think that the congress was helpful to see what is being done in microbiology, which strategies are used, and the applications of the generated knowledge."
-Diana Vaca / ESR 7
As ViBrANT team, we were able to share our studies with the scientific community, get feedback from them and be stimulated with the discussions and hopefully impress them. After all our experiences, we asked the following question: "what else can a scientist wish for?" except for more conferences. Therefore, for those who might be interested and missed FEMS 2019 Congress, there will be another FEMS 2021 held in Hamburg, Germany between July 11-15.
Furthermore, as young scientists inspired by these events, we are happy to announce that we will have our very own first ViBrANT Conference in 2021, located in Germany about Viral and Bacterial Adhesion Network. Please follow us for further information.
We have gained much from this congress, and thank you for all your hard work!
July 2023